Family Blueberry Picking Is Fun! – NC Blueberries Are Ready!
2016 Is A Good Year For North Carolina Blueberries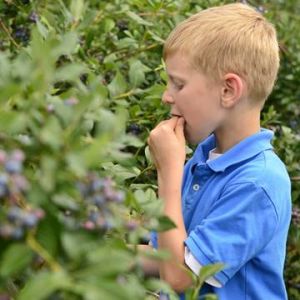 Folks in North Carolina Blueberry Country, love blueberry picking season! Well it is now blueberry picking season and the blueberries are waiting! Big, blue and fat, blueberries only need you to gather up your family and friends, a few bottles of water each, maybe a picnic lunch and head to the nearest NC blueberry farm. We have posted the search tool provided by the North Carolina Department of Agriculture. It allows you to search by region for farmers markets, u-pick farms, organic farms and even local community supported agriculture.
Find Your NC Pick Your Own, Roadside Stands and Farmers Market
NC Farm Fresh – Search For Pick Your Own & Farmer's Market Tool
More studies are supporting blueberries as good for us on many health fronts. Our semi-official take on these health claims is a bit broader. First a disclaimer, we qualify the following as entertainment because we are NOT scientist, just smart!
Our idea is a cultural reason, based on centuries of experience, that points to why we should eat more blueberries. Blueberries are an ancient food that was fundamental to live on the North American continent. For native peoples, that history is beyond our ability to document, but since the Pilgrims hit Cape Cod, blueberries have been a core survival food. Blueberries weren't some special treat, they were crucial, a few steps above water. Blueberries are in our DNA.
Which means blueberry picking is sort of like living history! "Hey Junior, did you know Pilgrim families picked blueberries?"
So it seems reasonable that all the science points to blueberries having components that enhance our survival today. From "ED" to maintaining memory in elder citizens, modern science is telling us blueberries are the "right" food.
Now you can work on getting all the fresh blueberries you can stand, right where they are grown. Also, if you are not inclined to pick, many of the North Carolina U-Pick Blueberry farms have pre-picked, ready to go blueberries, waiting!
And the super-bonus in this is that many of these u-pick farms feature locally prepared foods featuring their blueberries!
So what are you waiting for, get with the blueberry program and enjoy the fruits of your reward!