"Super Fruit" Video By UNC-TV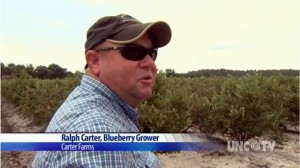 See Modern Blueberry Processing From Field To Packing
The North Carolina Blueberry Council, Inc. recently worked with University of North Carolina's public access broadcasting channel to create a television program called "Super Fruit". The video takes a deeper look at how America's favorite berry goes from field to store produce department. The video showcases family-run Carter Farm's modern packing operations. Carter Farms is  based in Bladen County, in the heart of North Carolina's blueberry growing country!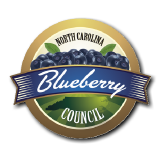 Although the focus starts on the healthy aspects of blueberries, the informative video showcases the economic impact of the blueberry industry as well as ongoing efforts to grow even better blueberries for consumers. Note the old fashioned ways used to cross-breed plants to create new hybrids of blueberries.
Watch the video and read the article by clicking HERE!
UNC-TV is part of a 12 station public television network serving North Carolina. The network is licensed to the University of North Carolina.