Fresh North Carolina Blueberries For Everyone!
Eat More Blueberries!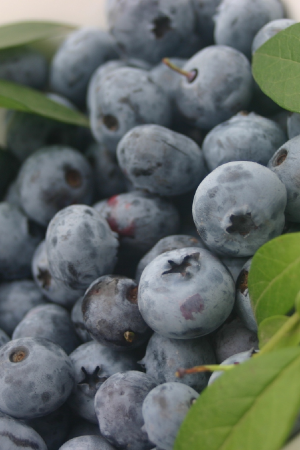 For more than 70 years North Carolina's blueberries have been a favorite in the American diet. At first it was wonderful flavor that created most of the demand – it still does but each year researchers learn more about the many health benefits and healing potential of this beautiful blue fruit.
Blueberries – Fresh, Frozen or Dried Are "All Good!"
Blueberries do not lose their healthy qualities when frozen or dried! Although the fresh blueberry season is done in North Carolina, you can find great tasting blueberries in the freezer section of your favorite grocery store! Don't just think dessert either as blueberries work nicely with entrees! Just enjoy blueberries year around!
Enjoy Blueberries Any Time!
Blueberries can be part of any course, anytime of the day! From breakfast to dessert after dinner, blueberries compliment many styles of cooking. On breakfast pancakes, complimenting chicken in salads for lunch, as a marinade for beef, and who could deny a piece of fresh blueberry pie?